About
Hi.
I'm glad you are here.
I love people because each person's life tells a story and a journey all their own. When we take the time to listen, we learn incredible things from one another.
Each of us long to make a difference, create, live and love well. We also carry burdens, fight battles and wrestle with life completely unaware of just how incredible we are.
I don't see life as an accident and I believe you are here for a reason.
Most of life is messy. I know it is for me. I fall down, fail and struggle. A lot.
Still, almost everything I do revolves around these few short sentences.
People matter more than things.
We can't "do" everything.
What we choose to do matters more than we know
We are stronger than we realize.
Forgiveness sets us free.
God is faithful.
Someday, I plan to write a book about prodigal children which I pray will heal broken families. We have walked that journey and lived. Hope is real and I long to wrap it up and give it to those who need to know of its strength – even in the darkest of nights.
We have experienced the faithfulness of God in the midst of unspeakable pain as our three adult children, within a short 18 month time span, each experienced heartbreaking loss… injuries from a horrible car accident at the hands of a drunken driver , an auto immune disorder, a devastating stroke. and a stillborn baby boy.
Hard. Really hard.
But God.
"Yet I am confident I will see the LORD's goodness
while I am here in the land of the living" Ps 27:13
I believe there is power in embracing our messy, beautiful and imperfect life.
True confession- I am a perfectionist in recovery. I don't have it figured out yet and am learning every day how to create space and have more margin in my life. I travel with you and sometimes want to wrestle God and His sovereignty to the mat…and get answers from Him. (You too?) I am epically glad He is always there, unchanging and immovable.
You are brave and courageous- and I want you to know this in a myriad of beautiful ways.
Blessings and Hugs- Thank you for the privilege of sharing these moments together..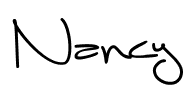 If you would like to contact me or know more about coaching, to inquire about booking me to speak to your group or just say hello…. travel over here and let's talk!